Dental Implants
Why Implants?
Dental implants offer a highly effective, long-term solution for replacing missing teeth to reestablish a fully functional and attractive smile. With a wide range of applications, dental implants can be used to replace a single tooth, multiple teeth or all of the upper and/or lower teeth.
What are the benefits of replacing lost or missing teeth with dental implants?
When teeth are missing, a series of changes that can impact your overall dental health and jaw function may begin to develop. The adjacent teeth may start to drift or tilt into the space, and teeth in the opposing jaw may start to shift toward the area of the missing tooth. It is therefore important to replace either the single tooth or multiple teeth that are missing from this area. Dental implants represent the most advanced option in care for the replacement of missing teeth.
Dental implants offer several advantages over traditional methods of tooth replacement including:
Dental implants come the closest to replicating the look, feel, and function of natural teeth.
With precise placement, good oral hygiene and routine care, dental implants can last for many years.
Dental implants provide continued stimulation to the underlying bone to prevent the bone loss that occurs when teeth are missing to preserve natural facial contours.
Since implants behave like natural teeth, there is no chance that they will slip or dislodge like removable dentures when speaking or eating.
With dental implants, it is possible to speak with ease as well as eat and taste all types of food with virtually no restrictions.
Dental implants do not decay and will not develop cavities.
Unlike a fixed bridge, dental implants do not require any preparation or crowning of teeth adjacent to the edentulous area.
What are dental implants?
A dental implant is a small, biocompatible post that is surgically positioned by means of a minimally invasive procedure into the jawbone beneath the gums. Once healing takes place and the implant integrates with the bone, it behaves in much the same way as the root of a natural tooth to provide support for an aesthetically appealing dental crown or bridge. A period ranging from 3 to 6 months is required for the jawbone to fuse with the implant via a process known as osseointegration.
Who is a candidate for a dental implant procedure?
According to clinical studies, dental implants have a demonstrated long-term success rate of well over 95%. One key to the success and longevity of a dental implant is that sufficient bone is present to provide stable support for the implanted surgical post. If insufficient bone is present, a bone grafting procedure is often recommended prior to the placement of a dental implant. Additionally, candidates for dental implants should be free of periodontal disease and be aware that a continued, effective oral hygiene routine and care is necessary to maintain a strong and functional implant.
Treatment Planning for Dental Implants
Treatment planning a patient for the precise placement of a dental implant involves advanced scanning technology and software to map out the details of care from both a prosthetic and surgical prospective. In this way a case can be planned and meticulously executed from the beginning with the final restoration in mind. With advances in implant dentistry multiple approaches to care are now being offered. In certain cases an implant can be placed at the same time a dental extraction is performed. This procedure is known as, "immediate dental implant placement." Additionally, it is also sometimes possible to place "same-day dental implants." With this procedure a temporary crown or bridge can be attached to the implants at the same time they are placed. In all cases, complete healing and osseointegration is required before the placement of the final prosthesis.
Replacing Missing Teeth
Types of Dental Implants
Most dental implants are made of titanium but are also available in "metal-free" zirconia. Both titanium and zirconia are biocompatible materials, which integrate well with the hard and soft tissues in the jaw. Depending upon the requirements of the case, a single dental implant can be restored with a crown to replace one missing tooth, or multiple implants can be used to support a fixed bridge. In cases where all of the upper and/or lower teeth are missing a full-arch, implanted supported bridge can be placed. Special implants can also be placed for added support and stability for removable overdentures or as anchorage devices in orthodontics called "TAD's" or Transitional Anchorage Devices.
Single Tooth Dental Implant
In cases where a single tooth is missing, a dental implant supported crown is an effective replacement that replicates a natural tooth in almost every way. This approach can offer several benefits as compared to a traditional three unit fixed bridge by preserving the integrity of the adjacent natural teeth and preventing the progression of bone loss where a tooth has been lost. Additionally, a dental implant does not decay and cleaning the area can be easier than maintaining a fixed bridge
In cases where multiple teeth are missing or have been lost, dental implants can support fixed bridges or removable dentures.
Implant Supported fixed bridges
As opposed to a traditional fixed bridge, an implant-supported bridge preserves the integrity of the adjacent teeth and virtually stops the bone resorption process that naturally occurs where teeth have been lost. By maintaining the bone in the edentulous areas (the space without teeth), normal facial contours are supported and a sagging or caved in look is avoided. As they are permanently anchored in the jawbone, implant supported bridges fully restore one's natural biting and chewing capacity.
Full Arch Implant Supported Fixed Bridge
As an alternative to full dentures, a full arch fixed bridge anchored to multiple dental implants can offer a permanent solution in situations where all the teeth are missing or have been deemed non-restorable and need to be replaced. A full arch fixed bridge anchored to dental implants is a highly stable and cosmetically pleasing solution that lets you eat and function as you would with a full set of natural teeth.
Implant-Supported Overdentures
When all the teeth in the upper or lower jaw are missing, dental implants offer comfortable, stable and cosmetically pleasing solutions to restore a functional smile.
An implant-anchored overdenture is essentially a removable denture that clips on to either a ball or bar attachment in the front part of the jaw. The implant supported attachments help to provide added stability to the denture, keeping it in place to ensure optimal comfort as well as function. Because the dental implants keep the denture from slipping or dislodging, there is no need to deal with any messy denture adhesives.
Teeth-In-An-Hour™
TEETH-IN-AN-HOUR offers patients the ultimate convenience in terms of implant-based solutions for the replacement of missing teeth. In just a single, one-hour visit, attractive, permanent, and functional replacement teeth can be placed!
An innovative and advanced option in care
By using advanced 3-D imaging systems and integrated software, dental implant placement, along with the fabrication of attractive, permanent dental crowns and bridges can be preplanned with the ultimate precision. Computer-generated surgical guides facilitate minimally invasive dental implant placement.
An attractive, complete, and permanent smile
Using this advanced approach to care not only eliminates the need for a temporary prosthesis and multiple trips to the dentist, but it also supports quicker healing and recovery time.
Bone Grafting
Bone loss in the jaws and around the teeth may be the result of missing teeth, a congenital anomaly, periodontal disease, or trauma. More than just a detriment to oral health and function, bone loss can also affect one's appearance by nature of the defect, or diminished support for the natural contours of the face.
By performing grafting procedures, an oral and maxillofacial surgeon can help restore the bone to its original dimensions to improve facial esthetics, rebuild tissue support, and restore function. Bone grafting also facilitates the successful placement and longevity of dental implants.
A bone graft essentially provides the platform or "scaffolding" for new bone growth to occur. Today, bone graft materials come from a variety of sources. Bone for a graft might be collected from another area of the body, harvested from other natural sources, or made of synthetic materials. The choice depends upon the specific needs of the case.
How the graft is performed also varies. While socket preservation involves the placement of a bone graft directly into an extraction site, onlay grafts are laid directly over the area of boney defect. And, in cases where large boney defects are present, an autogenous graft using the patient's bone may be indicated. The exact size of the defect determines from what part of the body the autogenous bone will be obtained.
Several types of grafting procedures are performed depending upon the particular needs of the case.
Ridge Preservation
When a tooth is extracted, the natural stimulation to the underlying bone generated by the forces of biting or chewing is lost. As a result, bone width in and around the extraction site can be reduced by as much as 25% in the first year following tooth loss.
Ridge preservation is a procedure designed to retain the soft tissue and bone structure at the site of an extracted tooth. After a tooth is removed, bone-grafting material is placed in the socket to promote healing and encourage new bone development. Maintaining adequate bone and supporting the soft tissues following tooth extraction with a ridge preservation procedure facilitates the successful placement of a dental implant.
Ridge Augmentation
The bone that surrounds the roots of the teeth is known as the alveolar ridge. A ridge augmentation is a surgical procedure performed to restore the normal height and width of the alveolar ridge after it has been diminished over time due to tooth loss, denture wear, or trauma. In the presence of a reduced and narrowed alveolar ridge, the primary consideration is how it potentially affects the placement of a dental implant or another dental prosthesis.
A ridge augmentation procedure is performed by placing bone graft material into the tooth socket immediately after a tooth has been removed, or in an existing deficient area as a means to rebuild the shape of the gums and jaw. While in certain situations, dental implants can be placed at the time of a ridge augmentation procedure, they are more often placed after sufficient healing has occurred. By this time, the bone graft has successfully fused with the existing bone, and new bone has formed.
In addition to bone grafting for purposes of ridge preservation or augmentation to allow for dental implants, aesthetic ridge augmentation procedures to restore the natural contours of the bone are sometimes performed in preparation for fixed bridgework to achieve a more cosmetically pleasing result.
To guide tissue regeneration as well as protect the graft and promote healing, the oral and maxillofacial surgeon may place specialized membranes and biologically active materials over the grafting material.
Sinus Lift
For patients lacking a sufficient amount of bone for a dental implant to replace a maxillary back tooth (upper back tooth), a procedure, which is known as a "sinus lift" is performed. During this surgical procedure, the sinus membrane is lifted, and bone graft material is added between the jaw and the floor of the sinus to provide the needed bone height to support a dental implant successfully.
Depending upon the needs of the case, one of two types of sinus lifts may be performed:
Lateral Window Technique - This method of care involves cutting out and pushing a defined section of the overlying dental bone against the sinus membrane to elevate it. The space that the dental bone and sinus membrane previously occupied is then filled with bone grafting material. Afterward, the area is given several months to heal before the implant is placed.
Osteotome - With this approach to care, the sinus membrane is elevated, and a bone graft and implant are immediately placed. Following a sinus lift procedure, there may be some swelling and bleeding. Our office will provide complete information on post-op care, follow-up visits, and precautions to take to facilitate optimal healing.
Wisdom Teeth
Wisdom teeth, which are also known as the third molars, are the last permanent teeth to develop in the oral cavity as well as the final ones to come into place. However, as is often the case, many wisdom teeth do not have sufficient room to erupt, are not developing correctly, or are causing issues for the adjacent teeth and the surrounding tissues. Oral and maxillofacial surgeons frequently see patients with impacted or problematic wisdom teeth for an evaluation or extractions as indicated.
A wisdom tooth is considered impacted when it is submerged under gum tissue or bone and unable to erupt into position. Based on the type and amount of overlying tissue, impactions are classified in a few different ways. Soft tissue impactions occur when a wisdom tooth remains covered by gum tissue. If a wisdom tooth remains completely or partially obstructed by bone, it's known as a bony impaction.
Impacted wisdom teeth can potentially cause many problems and may need to be removed when they are the source of:
Pain
Infection
Cysts
Tumors
Damage to adjacent teeth
Gum disease
Extensive tooth decay
Although the extraction of wisdom teeth might be recommended for an older patient, the early removal of problematic or potentially problematic ones in young adults is often the case.
As performed by a skilled oral and maxillofacial surgeon, the removal of wisdom teeth involves minimal discomfort. After reviewing the patient's medical and dental history, our oral and maxillofacial surgeon performs a clinical exam and takes diagnostic images, including a 3D x-ray as needed. In this way, the most detailed view of the tooth's anatomy, position, the degree of impaction, and a comprehensive view of the nearby structures is obtained. Following this assessment, every option in care, and any potential complications are discussed. All procedures are performed under appropriate anesthesia and sedation as needed to ensure patient comfort.
Following the extraction of wisdom teeth, postoperative instructions to control any bleeding or swelling, or other sequelae will be provided — also, a prescription for pain medication as needed, antibiotics, and an appointment for any follow-up care are given.
Wisdom Teeth Presentation
To provide you with a better understanding of wisdom teeth, we have provided the following multimedia presentation. Many common questions pertaining to wisdom teeth are discussed.
Having trouble? Please make sure you have the Adobe Flash Player plugin installed in order to correctly view this presentation. This software is available as a free download.
Apicoectomy
In some cases, a tooth that has had a root canal, which did not sufficiently heal or has become re-infected, is not a candidate for retreatment with a second root canal procedure. For these teeth, a minor surgical procedure, which is known as an apicoectomy, may be recommended. As performed by an oral and maxillofacial surgeon, this procedure effectively treats the infection at the root-end to preserve and save the tooth. An apicoectomy serves as an excellent next step procedure to save a previously treated natural tooth, eliminate a dental infection, and to restore the health of the surrounding tissues. It is most useful in cases where fractures or hidden canals still cause pain or infection around a treated tooth, as well as when a second root canal procedure is not recommended as it will further weaken and jeopardize the tooth.
An apicoectomy may be performed under local anesthesia alone or in conjunction with dental sedation if it is selected or indicated. It is typically a straightforward procedure during which an incision is made in the gum tissue to access the tip of the involved root. Once uncovered, the damaged tissue in the area is removed along with a few millimeters of the tooth's root end. A biocompatible filling material is then placed to seal the remaining portion of the root to prevent any possibility of reinfection. The gum tissue flap is put back into place and sutured to complete the procedure.
With an apicoectomy, post-surgical discomfort is generally mild. Our oral and maxillofacial surgeon will provide post-operative care instructions and follow-up care as indicated.
Sinus Lifts
Sinus Lift
For patients lacking a sufficient amount of bone for a dental implant to replace a maxillary back tooth (upper back tooth), a procedure, which is known as a "sinus lift" is performed. During this surgical procedure, the sinus membrane is lifted, and bone graft material is added between the jaw and the floor of the sinus to provide the needed bone height to support a dental implant successfully.
Depending upon the needs of the case, one of two types of sinus lifts may be performed:
Lateral Window Technique - This method of care involves cutting out and pushing a defined section of the overlying dental bone against the sinus membrane to elevate it. The space that the dental bone and sinus membrane previously occupied is then filled with bone grafting material. Afterward, the area is given several months to heal before the implant is placed.
Osteotome - With this approach to care, the sinus membrane is elevated, and a bone graft and implant are immediately placed. Following a sinus lift procedure, there may be some swelling and bleeding. Our office will provide complete information on post-op care, follow-up visits, and precautions to take to facilitate optimal healing.
Jaw Surgery
If a child's facial growth and development does not proceed in a normal and harmonious manner, then the jaws may not achieve the proper relationship or alignment. This can present an individual with varying degrees of functional and cosmetic problems. When the jaws are not in the anatomically correct positions it can have a negative effect on the occlusion (the bite), facial symmetry and balance, as well as the temporomandibular joint. Problematic jaw relationships can even make eating, speaking, and normal breathing more difficult.
Orthodontic treatment alone is often insufficient to address all of the issues caused by these improper or disproportionate jaw relationships. Orthognathic surgery, more commonly known as corrective jaw surgery, is sometimes necessary to help address these skeletal and dental irregularities.
Orthognathic surgery involve a team approach with an orthodontist preparing and finalizing the alignment of the teeth along with an oral and maxillofacial surgeon to treatment plan and perform the corrective jaw procedures. If needed, other specialists may be involved in treating the patient to address any additional dental or medical issues necessary to achieve the best functional and cosmetic result.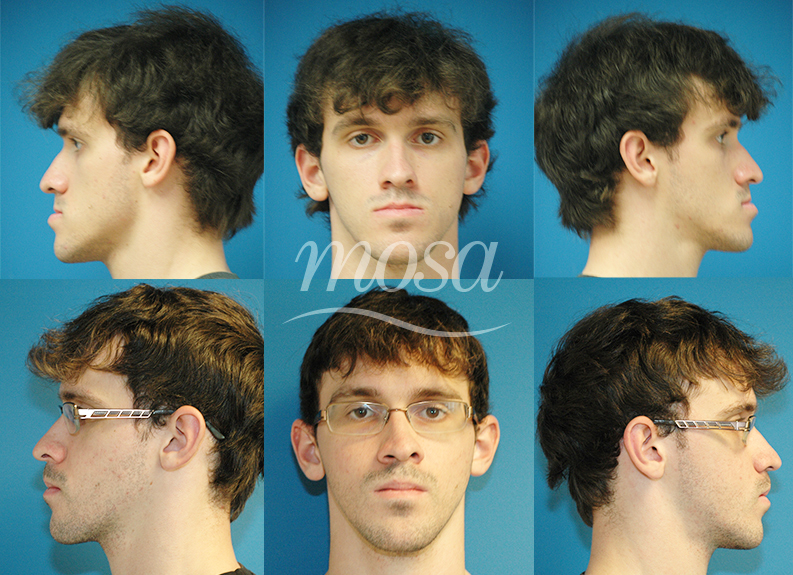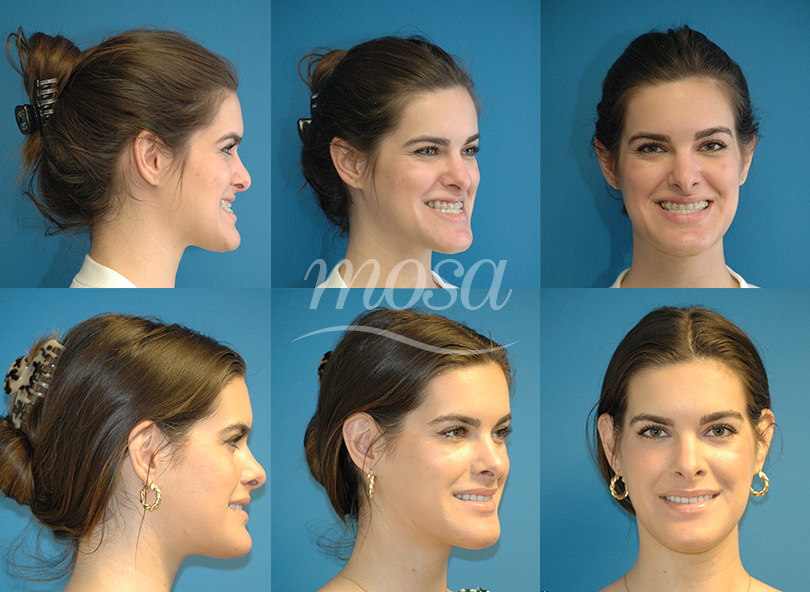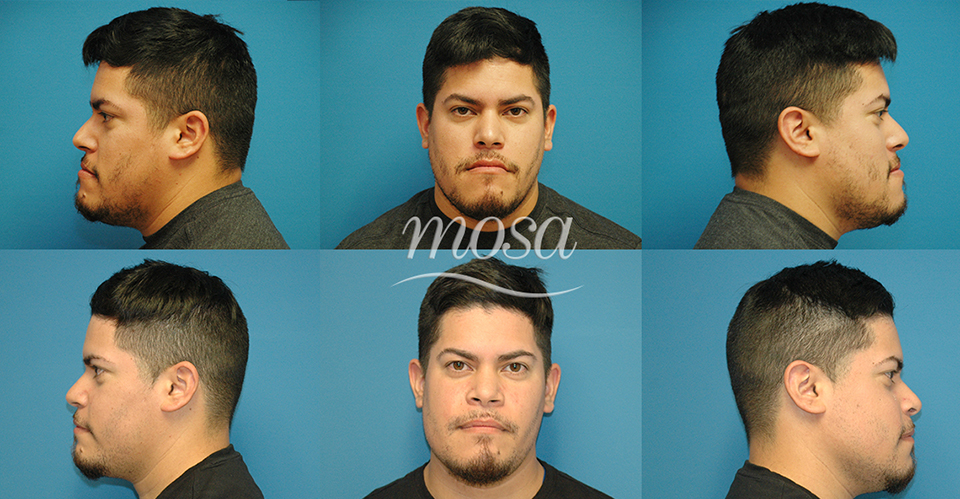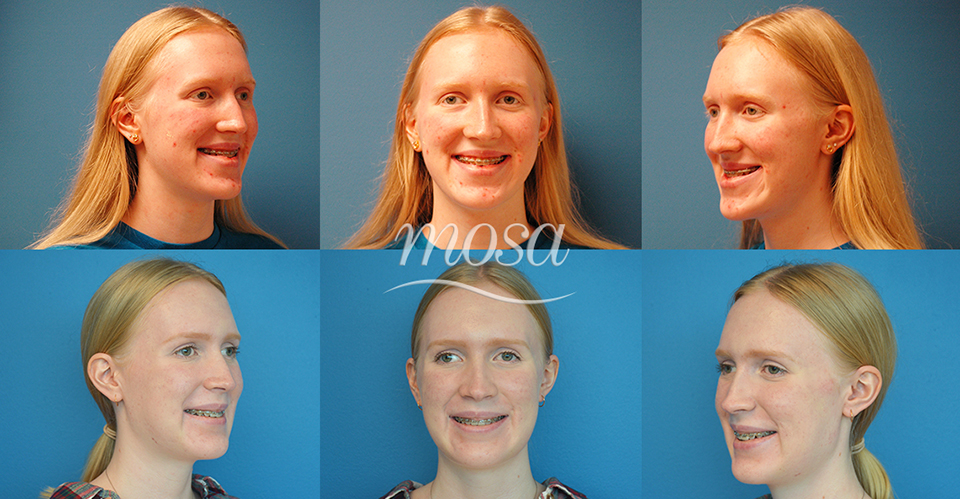 Facial Trauma
Oral and maxillofacial surgeons are highly skilled specialists trained to provide treatment for all types of facial trauma including the emergency management of dental and maxillofacial injuries, as well as any required facial reconstruction procedures.
Oral and maxillofacial trauma can range from dental injuries or lacerations in and around the mouth to more complex and severe damage to the soft tissues and many bones of the face and skull. These injuries are often caused by motor vehicle accidents, assaults, sports or work related injuries, falls, or other mishaps involving direct physical trauma to the mouth and face.
Chipped, Fractured or Cracked Teeth
It is not uncommon for a tooth to sustain a chip, crack or fracture. It may happen simply from biting down on a piece of ice, chewing on a pencil, or sustaining trauma such as a direct blow to the face and mouth. The damage to a tooth can range from a minor craze line or a small chip of the dental enamel to a more extensive fracture of the tooth that can even go so far as to fracture the root or split the tooth. Based upon the extent of damage to the fractured or cracked tooth, treatment may simply involve placing a suitable restoration such as a filling or crown or a root canal procedure along with a restoration. When the damage is extensive, an extraction is sometimes required.
Dentoalveolar Injury
Dentoalveolar injuries refer to injuries involving the teeth and the bone surrounding the teeth. These injuries can include teeth that have been dislodged with or without a segment of the surrounding bone, or an avulsion, which means that a tooth has been completely "knocked out" of its socket. Treatment of these injuries requires they be treated without delay to reposition and stabilize the involved teeth and/or bone in the correct anatomical positions.
While the oral and maxillofacial surgeon can provide the initial treatment for this type of a traumatic injury, the involved teeth should be followed and assessed by the general dentist or the endodontist for any long-term effects to the teeth, the surrounding bone, or the occlusion, as well as to perform any necessary procedures to restore these teeth.
Soft Tissue Injuries
Soft tissue injuries of the maxillofacial region include lacerations within the mouth (intra-oral) and facial lacerations. The diagnosis and treatment of soft tissue injuries involves repairing the injury to achieve the best cosmetic result, and as possible to maintain function and sensation in the involved area.
Facial Bone Fractures
Fractures of the upper or lower jaws, fractures to the orbit of the eye, the cheekbone, and nasal fractures are common facial injuries involving the bones of the face that are treated by an oral and maxillofacial surgeon.
Facial bone fractures are treated in much the same way as fractures of other parts of the body. The goals are to restore alignment, achieve bony union, prevent any infections from developing, reestablish function, and to maintain normal facial appearance. Treatment considerations for facial fractures may include the health and age of the patient, the location of the injury, as well as the degree of severity of the fracture and the associated damage.
While the bones in the face cannot be put in a cast like the treatment of limb fractures, other methods of stabilization are employed by the oral and maxillofacial surgeon to allow effective and complete healing of the involved bones. Certain jaw fractures may require a surgical procedure and stabilization. This may involve the placement of small plates and screws at the affected site, or the temporary wiring of the jaws together.
Tooth Extractions
Pre-Prosthetic Surgery
Sometimes prior to the fabrication and placement of a dental prosthesis such as dentures, certain oral surgery procedures may be needed. An ideally contoured jawbone ensures that the new dental prosthesis has the best fit and provides the maximum level of comfort, esthetics and function.
By performing pre-prosthetic procedures the oral surgeon can correct any bone or soft tissue conditions that might interfere with the placement of a dental prosthesis as well as create a better base of support for the new partial or full dentures.
Common pre-prosthetic surgical procedures include:
Alveoloplasty
Alveoloplasty is a surgical procedure during which the jawbone is smooth and reshaped in areas where teeth have been lost or extracted. An alveoloplasty can be performed either during the actual extraction of the teeth or when necessary as a separate procedure. Oftentimes, during the extractions of the teeth to be replaced by a denture, the oral surgeon contours and shapes the bone to fit the future prosthesis.
Exostosis and Tori Reduction
Exostosis and tori reduction refers to the surgical procedures to remove benign bony bumps or prominences from the upper or lower jaws that may interfere with the placement and fit of a dental prosthesis. Once a sufficient amount of excess bone has been removed to allow the seating and fit of a dental prosthesis, the remaining bony surface is contoured and smoothed.
Gum Tissue Recontouring
Sometimes removal of redundant tissue or excess gums in the mouth is necessary for the proper fit and function of a dental prosthesis. Hyperplastic tissue or extra folds of gum, lip, or cheek tissue that may have developed from a previous long-standing denture or other factors requires a surgical procedure to restore the normal soft tissue anatomy in preparation for the new dental prosthesis.
Distraction Osteogenesis
Distraction osteogenesis is a surgical method that corrects skeletal deformities and repairs defects by forming new bone tissue. First developed in the early 1900s, the procedure was refined and improved in the 1950s and 1960's thanks to the efforts of the Russian orthopedic surgeon, Dr. Gabriel Ilizarov. While initially limited to the surgical correction of skeletal deficiencies in the arms and legs, in the past few decades, distraction osteogenesis has emerged as a safe and predictable technique for the treatment of a wide range of craniofacial and jaw defects.
About distraction osteogenesis and why it's performed:
Distraction osteogenesis is a surgical method used to generate new bone while making a shorter bone significantly longer. It's based upon the "tension-stress" principle. By cutting the involved bone, then gradually and gently distracting the two segments, a biological response to create new bone in the developed space is stimulated. Distraction osteogenesis produces stable, functional, and aesthetically pleasing results of care.
As skilled and experienced surgeons, Drs. Garri, Alcade, and Borges customize treatment to address each patient's specific needs. A distraction osteogenesis procedure is an excellent option in cases involving moderate to severe bone defects such as those associated with certain craniofacial syndromes, a deficient upper jaw and depressed midface, an underdeveloped and recessed lower jaw, or to reconstruct the alveolar ridge to support dental implants.
What to expect of the procedure
A Distraction osteogenesis surgery is usually done on an outpatient basis, with most patients going home the very same day. The procedure, which is performed under general anesthesia, involves cutting the bone via a corticotomy, or an osteotomy, and then placing the distraction appliances as indicated. Because distraction osteogenesis is not as invasive as other types of surgery, post-operative swelling and pain are typically less than other procedures. Following surgery, appropriate pain control medications to help ensure patient comfort and antibiotics to ward off potential infection are provided.
Because our surgeons, Drs. Garri, Alcaide, and Borges perform the procedure entirely within the mouth; there's no extraoral or facial scarring. And, since the distraction devices are placed internally at the surgical site, there's no need for a highly visible, ungainly and uncomfortable external armature while the bone is gradually being distracted.
The only caveat with distraction osteogenesis is the requirement that patients come in for frequent visits in the two weeks following the procedure. In this way, our oral and maxillofacial surgeons can closely monitor their post-op healing and provide detailed instructions on how to activate the distraction device.
Distraction is performed gradually. With a distraction rate of .5mm to 1mm per day, patients described their level of discomfort as being comparable to getting dental braces adjusted.
Distraction osteogenesis or bone grafts?
While many bone defects can be successfully addressed with a bone grafting procedure, in situations where a more substantial correction is involved, multiple grafting procedures may be involved. Sufficient bone development may also require surgically harvested bone graft material from elsewhere in the body. However, with distraction osteogenesis, a significant increase in bone length can be achieved with just a single surgical procedure followed by the gradual distraction of the segments. If and when the distraction appliance needs to be removed, only a second and minor in-office procedure is required.
Does my insurance company cover the procedure?
At the office of Mosa Oral Surgery, we want every patient to begin care without additional stress or delay. While many insurance companies cover the costs of distraction osteogenesis, it's essential to provide sufficient documentation to demonstrate the medical necessity of the procedure. Our office team understands the complexities of navigating insurance benefits and works with patients to provide the required documentation and to optimize coverage as possible.
If you'd like to hear more about this procedure or would like to speak with us regarding any questions or concerns you may have, give us a call today.
Oral Pathology
The oral and maxillofacial region consists of hard and soft tissues that have many different and important functions. Oral pathology refers to the wide range of diseases and conditions manifesting themselves and affecting this area of the body. The signs and symptoms of these problems might be localized and have minor implications for an individual's overall health, or may be a sign of larger systemic (throughout the body) medical conditions. Suspicious lesions in the mouth and maxillofacial region might also be cancerous and can lead to far more serious consequences if not detected and treated promptly.
If tissue abnormalities or lesions are present in the oral and maxillofacial area it must be determined if they are the result of congenital or genetic conditions, infection, trauma, environmental causes, have developed for another medical reason or are idiopathic (without a known cause). A patient's medical history, including lifestyle and habits in conjunction with a description of any signs and symptoms that a patient is experiencing can provide helpful information towards a diagnosis. Following a clinical exam, a biopsy as well as further diagnostic testing, is performed as needed to identify the source of the pathology.
If an individual on their own notices any suspicious growths, ulcerations, or unusual bumps anywhere in their mouth or in the head and neck region, it is important that they have them promptly evaluated.
TMJ
The Prevalence of Temporomandibular Joint Problems
According to the National Institute of Dental and Craniofacial Research (NIDCR), temporomandibular joint disorders (TMJ), also referred to as temporomandibular disorders (TMD), are the most common source of chronic facial pain and jaw dysfunction. It is estimated that more than 10 million people in the United States are affected by temporomandibular joint problems.
What is the Temporomandibular Joint?
Two temporomandibular joints connect the left and right sides of the lower jaw to the temporal bone. Both joints and their associated muscles, ligaments, and tendons work together to allow for all manner of oral function as the jaw moves up and down, front to back and from side to side. Containing a shock-absorbing, soft disc that sits between the rounded condyles of both sides of the lower jaw and the corresponding concavities in the skull's temporal bone, the TMJ makes chewing, speaking, yawning and all jaw movements possible.
Since the TMJ is a joint with both up and down hinge-like movements, as well as side to side and front to back sliding motions to perform, it is often considered one of the most complicated joints in the body and one of the most difficult to treat when problems arise.
Types and Symptoms of TMJ Disorders
TMJ disorders can fall into one or more of the following three categories:
Myofascial pain- Refers to pain in the area of the jaw joint due to various causes of increased muscle tension and spasm
Internal derangement-Involves displacement of the disc, jaw dislocation or trauma to the condyles of the jaw
Degenerative joint disease -Arthritis
The risk of developing a TMJ problem is higher in the presence of long-term teeth grinding or bruxism, a jaw injury or various types of arthritis such as rheumatoid arthritis and osteoarthritis. Furthermore, the manifestations of a TMJ disorder can vary from person to person with a wide range of symptoms possible, including earaches, ringing in the ears (tinnitus), headaches, back and neck pain, vertigo, muscle spasms, and joint tenderness as well as jaw pain, popping or grating sounds with jaw movement, jaw locking and limited jaw movement. For some people, a TMJ disorder can be resolved within a relatively short period, while for others it will continue to persist despite extensive therapy.
Diagnosis and Treatment
When evaluating for the presence of a TMJ disorder, an oral and maxillofacial surgeon will perform a thorough clinical assessment of joint symptoms and function. Special radiographic imaging and other diagnostic tests will be ordered as needed. The treatment of a TMJ disorder may include oral appliances such as night guards or stabilization splints to alleviate strain on the joints. Other types of therapy may include steroid injections, occlusal adjustments as well as orthodontic or prosthodontic treatment to improve occlusion. In cases of severe and persistent TMJ problems, the oral and maxillofacial surgeon may recommend a surgical procedure.
Methods of self-care can be helpful in alleviating some of the symptoms of a TMJ disorder. Patients are typically advised to eat soft foods, avoid extreme jaw movements such as wide yawning and gum chewing, to practice stress reduction and relaxation techniques and to apply ice packs or moist heat as directed. As recommended, a patient should follow the oral and maxillofacial surgeon's or therapist's instructions for gentle stretching exercises. The short-term use of over-the-counter, non-steroidal, anti-inflammatory drugs and pain medications may provide relief. If not, stronger pain or anti-inflammatory drugs, muscle relaxants or anti-depressants may be prescribed
Cleft Lip & Palate
Oral and maxillofacial surgeons serve as part of a multidisciplinary healthcare team for the treatment of individuals born with a cleft lip/palate or other congenital conditions with associated craniofacial anomalies.
With their advanced specialty training, oral and maxillofacial surgeons are uniquely qualified to treat these complex cases and to perform a wide range of procedures to optimize oral function and facial appearance. In many situations, multiple procedures provided over an extended period of time are required to accommodate a child's growth and development. By formulating a carefully planned sequence of care that is integrated with the procedures performed by other members of the patient's team, the oral and maxillofacial surgeon can provide children, teens, and adults with the corrections required to enhance oral health and function as well as improve facial aesthetics.
Bone Morphogenetic Protein
Bone morphogenic protein stimulates the specialized cells involved in the formation of bone and cartilage, the healing of fractures, and the repair of other musculoskeletal tissues. In the area of oral and maxillofacial surgery, bone morphogenic protein offers a new method of osseous reconstruction in cases of craniofacial or intraoral bone defects and voids. Among its many applications, bone morphogenic protein can be used for procedures such as sinus lifts and alveolar ridge augmentations to regenerate supportive bone for the placement of dental implants.
How it works
To generate new bone formation, a collagen sponge that has been soaked in a solution of bone morphogenic protein and sterile water is placed at the surgical site. While the sponge gradually releases the bone morphogenic protein, it also serves as a temporary scaffold on which new bone can grow. In time, the sponge is naturally resorbed and replaced with new bone.
With the placement of bone morphogenic protein, there's no need for a patient to undergo a second surgical procedure to harvest bone for the graft from other locations in the body, thereby sparing the patient from donor site pain and potential complications.
Your trusted partner in care
For more information on bone morphogenic proteins or bone grafting, give us a call today. Drs Garri, Alcalde, or Borges are happy to address all your questions and concerns at your consultation visit.
Exposure of Impacted Teeth
An impacted tooth is one that fails to erupt and remains covered to varying degrees by the soft tissue and bone.
According to statistics, the maxillary canines are, after the wisdom teeth, the second most common teeth to become impacted. Close to 8% of the time, these impactions are bilateral, which means that both the left and right upper canines are unable to erupt into the dental arch. Because the canines play a crucial role in providing facial support and are essential for optimal bite function, it's a good idea to consult an orthodontist to discuss how these impacted teeth might be brought into appropriate alignment. In many cases, the patient is referred to an oral and maxillofacial surgeon for a procedure to expose the tooth and enable tooth movement.
Before the actual surgical exposure is performed, the orthodontist places appliances to address any underlying malocclusions and to develop sufficient space to bring the impacted canine into the dental arch. When the orthodontist decides it's the right time, the oral and maxillofacial surgeon performs the surgical procedure. To expose an impacted canine, the oral and maxillofacial surgeon reflects the tissue overlying the canine and removes sufficient overlying bone to allow the placement of an orthodontic bracket as well as an elastic or metal chain. With these attachments, the orthodontist gradually moves the canine into its proper position.
Other impacted teeth may also warrant this type of procedure. For example, a central incisor that fails to erupt due to an overlying supernumerary (extra) tooth may require a similar approach to care. Also, not every tooth that's surgically exposed requires the placement of an orthodontic attachment. In these cases, it's felt the uncovered tooth is likely to erupt on its own. Every case is unique, and each step in treatment will be discussed at the consultation visit.
Surgical exposure is typically performed under local anesthesia, along with dental sedation. Patients receive detailed instructions on what to expect postoperatively, managing any postoperative bleeding or discomfort, along with detailed dietary and hygiene instructions.
3D Imaging
Cone-beam computed tomography (CBCT) systems are radiographic systems used by dental professionals to analyze and reconstruct 3D images of a patient's teeth, jaws and surrounding anatomy. The information obtained by means of CBCT imaging is useful in both diagnosis and precise treatment planning when two-dimensional diagnostic films are insufficient. Dental CBCT is useful for multiple types of analyses as well as the assessment of maxillofacial disorders or pathology. It is also most useful in surgical planning, including the accurate placement of dental implants.
Sedation
Sedation offers individuals with general anxiety about going to the oral surgeon, or fears about a specific oral surgery procedure, the opportunity to have a stress free and more comfortable experience. Utilizing safe and controlled sedation techniques, the patient is eased into a state of complete relaxation. This eliminates any discomfort, pain, and preoperative anxiety that may be associated with a particular visit. With sedation, patients typically feel more at ease post-operatively as they have little or no memory of the actual moment-to-moment oral surgery procedure.
Oral and maxillofacial surgeons are the experts in outpatient sedation. There are many anesthetic options to make you as comfortable as possible during your surgical visit. Local anesthetic is always provided during any procedure.
The choice of which type of sedation is most appropriate for an oral surgery procedure depends on the specific needs of the individual. In choosing the most appropriate method of sedation, the oral surgeon considers the patient's medical history and their level of anxiety. Types of sedation for oral surgery patients include nitrous oxide sedation, oral conscious sedation, and IV sedation.
Nitrous Oxide
Commonly referred to as "laughing gas," nitrous oxide is used as a mild sedative to reduce anxiety and allow a level of relaxation during a procedure. Nitrous oxide is inhaled through a small mask over the nose. It is administered for the duration of the procedure and is turned off as the procedure is coming to an end. The effects of this method of sedation wear off very quickly.
IV Sedation
IV Sedation involves a sedative that is administered intravenously or directly into a vein. It is indicated when deeper sedation is required. This type of anesthesia can be quickly modified to your state of consciousness and can be continued as long as necessary for the procedure.
IV Sedation requires an empty stomach. Patients receiving this type of sedation will be instructed as to how many hours prior to their surgical procedure they should stop eating or drinking. In addition to this, patients receiving IV sedation will need to have an escort present for the appointment and to be able to drive them home when the appointment is completed.
Genioplasty
Facial harmony relies on in large part on the symmetry, size, and balance of skeletal anatomy and features. A chin that appears too pronounced, too recessed, receding or misaligned can, to varying degrees, impact one's facial profile and look.
To improve the position, size, shape, or alignment of the chin, a chin surgery, which known as a genioplasty, may be recommended. A genioplasty can be performed in several different ways. It all depends upon the unique requirements of the case. In order to create a more prominent chin, it can either be augmented with the placement of an implant or with the surgical advancement of the supporting bone. Likewise, a genioplasty to reduce the look of a chin that's too pronounced or to correct the chin's side-to-side alignment can also be performed. In some cases, a genioplasty may be provided in coordination with other cosmetic procedures or corrective jaw surgery to further enhance overall facial appearance.
Depending on a patient's medical history, a genioplasty by itself is usually performed on an outpatient basis. Because the only incisions made are inside the lower lip, there will not be any visible scarring. Following surgery, patients are given detailed post-op instructions along with follow-up appointments to monitor progress and healing. Recovery typically takes couple of weeks.
At the office of Mosa Oral Surgery, you can rest assured that your care is in the best of hands. We value patient input and strive to meet your expectations of care. For more information on how a genioplasty can improve the look of your chin, give us a call today.